Bilpin Fruit Picking Day Tour
Blue Mountains


We'll take you to the heart of the Blue Mountains!
Pick your own fruit in the great outdoors -Cherries and Strawberries in November.
Spend a day exploring the Bilpin region of the Blue Mountains, enjoy harvesting your own fruit and pay for what you take home.
Tour Inclusions/Highlights
Premium Coach Transfers
Visit Bilpin and enjoy Scenic Sydney views
Spend up to 2 hours picking seasonal fruit (pay for what you take home)
Morning tea and drink included
Stop over at Mt Tomah Gardens
Picnic lunch in the Gardens
Visit an Apple Cider Brewery with Apple Cider Tasting
Have an adventure in an orchard with a variety of seasonal fruit ready to be hand picked, and enjoy a morning tea break at the orchard. After two hours of picking, we'll leave the orchard and head to the beautiful Mt Tomah Gardens where there will be time to enjoy the gardens, its views, and have a picnic lunch. In the afternoon, partake in a tasting at an apple cider brewery before heading back down the mountains to Sydney.
Seasonal Fruit to Pick Includes
November – December: Cherries and Strawberries
November – April: Strawberries and Raspberries
December – January: Nectarines and Plums
January – April: Apples and Pears
April: Persimmons
Itinerary
8:30am – Depart Sydney (9:00am Parramatta)
9:30am – Enjoy the views at Kurrajong Heights
10:30am – Arrive Bilpin for fruit picking
1:00pm – Depart for Mt Tomah Gardens
1:30pm – Enjoy a light picnic lunch in the Mt Tomah Gardens
3:00pm – Visit an Apple Cider Brewery for an Apple Cider tasting
5:00pm –  Arrive back in Sydney
Adults
$89pp
Children (Under 14 Years Old)
$69 pp
Children Under 3 Years Old
Free
Discounts for groups of 12 or more
This tour departs every Friday , Saturday, and Sunday or on request for private charters.
     
NSW Dine & Discover 
Take $25 off your booking by redeeming a NSW Discover Voucher. We are accepting NSW Discover Vouchers on all tours booked before or on June 30 2022.
How to redeem
Online: Add your NSW Discover voucher number in the comments section at the check-out. When successfully booked, we will contact you and reimburse the $25 voucher amount.
Phone: Call us on 1300 208 208, and we can process your voucher and booking over the phone.
Having trouble accessing your Dine & Discover NSW Vouchers from Service NSW? Visit MyServiceNSW to find out more.
Price
$89 Adult, $69 Child (4 – 14 years old)
Pickup Locations
Hurstville
Sydney Central (Pitt Street)
Paramatta (Cnr Argyle and Church Street)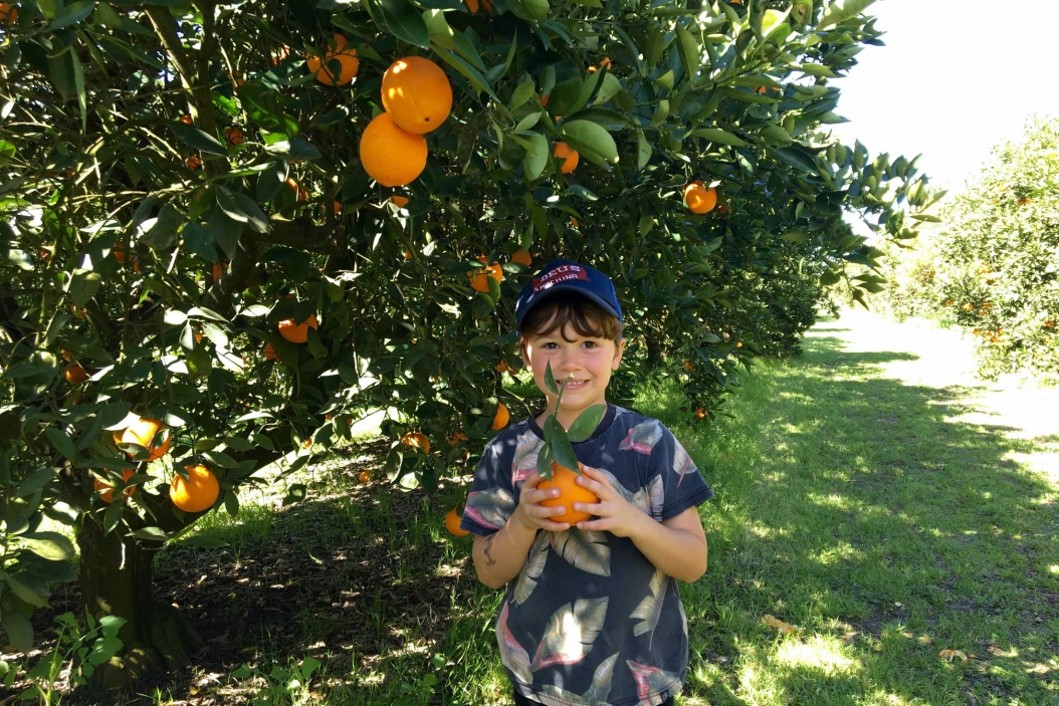 Brighton Coach's Bilpin Fruit Picking Day Tour departs every Friday, Saturday, and Sunday or on request for private charters.

One way transfer and private bus charter is also available. Discount for bookings of 12 people or more.
Call our Group Booking Department on 1300 208 208 for more information.
Brighton Coach is committed to keeping our business COVID-safe within guidelines set by Government and State health departments.